A Trendy New Childcare Centre in the Heart of Inglewood.
At Kids on Beaufort, we understand that choosing a Daycare Centre for your child is one of the most important decisions you will have to make as a parent. Kids on Beaufort is helping to make that decision easier by offering a fresh new approach where adventure, enthusiasm, motivation and explorative learning enables your child to thrive and grow. Our Kids on Beaufort centre is founded upon the " Early Years Learning Framework" and inspired by the holistic approach of the Reggio Emilia Philosophy.
Kids on Beaufort offers the highest quality childcare that promotes early self development, curiosity and confidence for your child to be themselves in a safe, secure and welcoming environment. Our educators are dedicated and committed to providing a happy and healthy environment for your most precious gift "Your Child". We happily invite you to contact us so we can discuss you and your child's early learning needs, and how we can best cater for your family.
Kristy
I feel very blessed and excited to be sharing this dream and journey to open a child care centre- with you all. It is such an amazing and rewarding feeling to know that, we can offer our local Community a quality Childcare centre. Kids on Beaufort will provide opportunities for children to explore, discover, create and imagine. And our Educators will support your child through some of the most important years of their lives.
Linda
Watching my children grow and having meaningful, fascinating and rather amusing conversations with them led me into a career path I now find myself in. Putting the child first and giving them opportunities to be heard and put their ideas into practice gives the child a sense of belonging and purpose and this in turn can help create a confident little being. I believe Kids on Beaufort will be a place where laughter will be heard and happiness can be seen.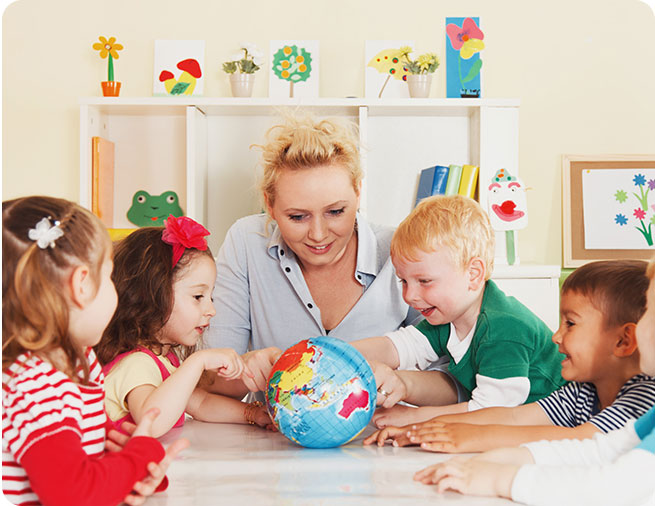 Our Story
Our Philosophy
At Kids on Beaufort, our values are bound by passion to provide young minds with ability and skills to enable and sustain future growth and development.  Our child care philosophy and values are: 
We encourage children to make their own choice and decisions and enable them to influence events in their world. 
Our educators build responsive, trusting relationships with each child to create a strong sense of belonging. 
Our program strives to develop the child holistically whilst sparking curiosity and promoting importance of the environment. 
We promote early self-development, curiosity and confidence for your child to be themselves in a safe, secure and welcoming environment, allowing for spontaneity. 
We believe that the environment should reflect our love of nature and our views on sustainability. 
We endeavor to be a fun, safe and happy place for children to spend their early learning years. 
We build strong relationships with families and respect their views and encourage their input, whilst continually maintaining warm and open relationships with them. 
We believe in equity, inclusion and honoring diversity and advocate for children's rights and dignity.